About Qii House
It is not so much for its beauty that the forest makes a claim upon men's hearts as for that subtle something, that quality of air that emanation from old trees, that so wonderfully changes and renews a weary spirit. – Robert Louis Stevenson
The Meaning of Qii
Qi, also spelled Chi or ch'i
The circulating life energy that in Chinese philosophy is thought to be inherent in all things; in traditional Chinese medicine the balance of negative and positive forms in the body is believed to be essential for good health. Martial arts also uses the concept: if you've ever practiced tai chi, then you're already familiar with qi.
The Qii House Philosophy
Feng Shui is an ancient Chinese belief that the way your house is built or the way that you arrange objects affects your success, health and happiness. The feng shui practice discusses architecture in metaphoric terms of "invisible forces" that bind the universe, earth, and humanity together, known as ch'i or qi that literally translates as "breath" or "air". Historically, feng shui was widely used to orient buildings—in an auspicious manner. A building site could be determined by reference to local features such as bodies of water, stars, a compass or within an ancient ecosystem. Qii house is placed strategically in harmony with the natural world and it's "aging in grey" vertical timber shell melds perfectly amongst the tall blue gum tree lined backdrop. This building process has become popular culture today for those fortunate enough to indulge.
The offering of qiihouse is for a simple vision. The promotion of mindfulness and wellbeing is effected by engaging the natural environment, and in restoring energy balance and in healing.
Time spent in meditation and relaxation in simple luxury. To indulge, to draw breath and to "harvest the natural energy and nature's wisdom within the Great Otway National Park.
It's about "getting back to basics", blocking out the noise from "business as usual" and shifting focus to the "art of living" in harmony with nature. Qiihouse offers a perfect space for creativity, a space to think and a pristine environment to inspire a weary spirit and to digitally detox.
The ancient practice of forest "qigong "comes from thousands of years of wisdom of Chinese philosophers and may enhance this process. Taoist masters have talked about the evolution of Yin and Yang; the two most important energy forms in the world. Qigong meditation practices and exercises help remove Yin/Yang blockages, so the energy can flow smoothly and freely through the body. Qiihouse eco retreat provides a great space for meditation of various forms.
Some common causes of blockages within the body may be caused by
Sitting for many hours at a computer
Being physically inactive and
Spending a lot of time thinking about work life issues
To restore balance in life, many people are finding meditation and qigong as being very therapeutic.
History of Qii House
Qiihouse was purchased by the current owner, Heather, in December 2007. It was "love at first sight"; like discovering a precious gem, her own sacred piece of paradise on earth and in hiding. The "quirky" organic architecture was "cutting edge" and yet melding so beautifully amongst the tall timbered blue gums in the perfect landscape. It was in dire need of some tender love and care. Heather immediately saw its vision as a venue for renewal and relaxation; which is constantly evolving. She was drawn to its peace and serenity, its beautiful aspect perched some 550 metres above sea level in the heart of the Otways. Heather has since discovered that it snows at Qiihouse each year, making it a very appealing winter retreat.
"To me being there sometimes is for sharper focus, for greater creative drive and for meditation. The natural environment gives great restorative energy", Heather reflects. "The process and its creation also makes me very happy".
On discovering its heritage listing as "high local significance", Heather tracked "down its original architect, Edgard Pirrotta of Melbourne and local builder Warwick Yates. Both Edgard and Warwick were very pleased of Heather's plans for its restoration in keeping with its original evolutionary idea. On the initial meeting on site they were amazed by the building's integrity. All original and intact; even the red and yellow laminex, red plastic power points, red plastic door handles. It was discovered that a yellow egg shaped" fiber glass" custom- made fireplace had been removed. Heather has since replaced it with a canary yellow "state of the art" log burner.
Qiihouse was originally commissioned and built to specification by Darrell Wardell a graphic designer from Richmond and also a personal friend of Edgard, the architect. It was discovered that Qiihouse; a fine example of "Brutalist" contemporary architecture is possibly the first house that Edgard and Warwick built together in that era in Lorne and the only example left from that time. It has since attracted visitations from groups of student architects.
Cancer Council Donations
For every booking made at Qii House Lorne we will donate $10 to the Cancer Council.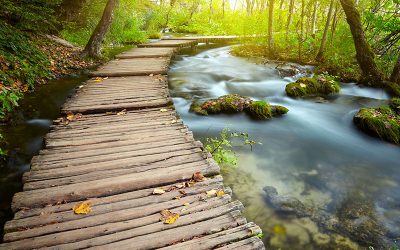 Albert Einstein once stated, 'Look deep into nature, and then you will understand everything better'. I truly believe this to be true. My fondest childhood memories were ones of me playing in and with the natural world. I was blessed to have a forest literally at my...
read more
Feel the Vibe and Come Alive!
Qii house is an out of box experience. Savor the moment in fresh mountain air, in the ancient otways eco-system, where focus is shifted to the art of living in harmony with nature's rhythm.
Get in touch or book your stay