Corporate Eco Retreats
I felt my lungs inflate with the onrush of scenery – air, mountains, trees, people. I thought, This is what it is to be happy. – Sylvia Plath, The Bell Jar
Unique Otways Experience: Boutique luxury/Out of Town
Qii House Lorne – A Destination Where Focus is on Excellence
Need to break from "business as usual"? Qii house Eco Meditation and Relaxation Retreat is an "off the grid" experience, yet a mere 15 minute drive to Lorne and just under 2 hours to Melbourne CBD. This is a place to put some zing back into your step and to kick some corporate goals…Why not spend a weekend away with simple agendas, with like minded people and life enriching activities that will give you boundless energy, joy, inner peace, entice your feet to leave the ground and encourage you to fly….
Do you have a wish list…perhaps to escape where no one can find you in a sublime setting and just BE? Remember playing the game "hide and seek" in the" corn field" and the feeling of being in seclusion, of freeing the spirit and being at peace even for just a moment?
Reconnect with the beautiful energy, peace and EXPERIENCE the magic and wisdom of Australian native bush life in the Otways, and the beauty that is always within your self.
"Feel The Vibe And Come Alive" "Energy Inspired By Nature."
Explore the unknown. Come on; unleash your creative drive and LET GO; embrace the magic within and without…Why not dance and sing and discover within, your inner rhythm; your inner child…and be one with natures melody. What happens at Qii house stays with Qii house! Heather believes this is a positive way to "block out the noise", "break routines" and to disengage from "business as usual." Read Company Retreat Ideas to please all employees. Read 5 Extreme Retreats When You Want to Unplug.
For some more interesting reading about reconnecting with your mind and body visit the positive health and wellbeing website.
How Nature Based Meditation May Enhance Your Corporate Retreat Experience…
The Qii house meditation deck is elevated amongst the luxuriant rainforest in all its pristine glory. Breath the fresh mountain air, draw breath and inhale natures' peace and tranquility; take five minutes to visualize and connect with the feeling of achieving your dreams on both a personal and corporate level.
Goals should be written and read first thing in the morning and before going to bed at night. Meditation brings the brainwave pattern into an alpha state that promotes healing. The mind becomes fresh, delicate and beautiful. It cleanses you and nourishes your soul and calms you, whenever you feel overwhelmed, unstable, or emotionally shut down.
Some of the mental benefits of nature meditation are:
Anxiety decreases
Emotional stability improves
Creativity increase
Happiness increases
Intuition develops
Gain clarity and peace of mind
Problems become smaller
Meditation sharpens the mind by gaining focus and expands through relaxation
A sharp mind without expansion causes tension, anger and frustration
An expanded consciousness without sharpness can lead to lack of action/progress
The balance of a sharp mind and an expanded consciousness brings perfection
Meditation makes you aware that your inner attitude determines your happiness. Many studies have been done on the beneficial experience of the contact with nature and the sense of wellbeing both on a personal level and within the workforce. It is conclusive that activities in natural settings or with exposure to natural features have important stress reduction and restoration effects
Findings support that Corporate Retreats are best done in sunny, fresh, and natural settings. Conclusive evidence suggests that after experiencing mental stress (through working long work hours), study participants who walked for forty minutes in an area heavily populated by trees and other vegetation reported more positive emotions and performed better on subsequent cognitive tasks than did participants who walked in pleasant urban environment without greenery.
A key factor to achieving continuous high quality company outcomes and continued corporate growth; is in building company culture. Connecting with co – workers is a positive outcome of Corporate Retreats, but the key is keeping the forced bonding to a minimum and letting the conversations flow organically in a natural environment. The building of company culture needs to be nurtured and built alongside the company product.
The Qii house experience offers simple luxury. It will engage all your senses restore balance, bring you happiness and to the joys of living well."
For more information about this amazing destination please see download "Otway Walks"
About Corporate Retreats
Corporate Retreats held in a natural sanctuary are a "mindful" way to enjoy the outdoors and still have enough space and privacy for formal discussions and important activities. The retreat leader should ensure the retreat has a purpose, a budget, and inclusion of key players as with any other corporate agenda. Each corporation should have individual agendas tailored to meet identified corporate needs.
The strategy sessions should incorporate quality time out of the office with fresh air, fresh nutritious food, and to bring a fresh perspective. "Or to simply do nothing is also very therapeutic and crucial to wellbeing", Heather says. "A great exercise is to be able to get "off the grid" and to literally "unplug. Why not digitally detox? Quieten your mind, give your brain a rest and re-boot. Coming back to basics and engaging all senses in simple pleasures in the natural environment Is one of life's most giving and healing elixirs," Heather reverberates.
Suggestions for Extra Curricular Activities & Relaxation
Creative breaks during your strategic corporate retreats will allow time to reflect and space to feedback. Qii house offers abundant native flora and fauna in an endless natural wilderness environment, abundant walking tracks and waterfalls, a Zen environment, and in reference to it's architecture and construction, a bar, outdoor cooking facilities, ample outdoor garden seating, daybeds, garden gazebos, books, board games, some basic gym equipment.
In house catering can be incorporated, as well as yoga, cooking classes, walking meditation through the forest for example. Why not bring some healthy organic groceries and cook up some delicious spa cuisine together? Or have an alfresco meal or picnic. That would be a perfect team bonding agenda. There is a plethora of glorious eating destinations within Lorne and the gorgeous neighbouring rural and coastal townships.
Endota spa will deliver a mobile masseuse to the site or alternatively a spa package can be arranged upon request. A complimentary "Qii retreat" backpack with goodies will be included per person with each retreat booking. There is also a giant red telescope and binoculars for use. Why not try some creative writing or engage in some photography or artwork. Qii house also offers a great environment for mountain bike riding, for nature meditation to still the mind, or for discovery.
Qii house has 4 bedrooms and accommodates 8 people comprising 2 queen beds and 2 rooms each housing twin beds. Complimentary bathroom hampers are included. Heather suggests for a group of up to 15 persons; half could sleep out under the stars with swags on the sunset deck and the others inside; then rotate. "It is not a bad thing to come out of your comfort zone, Heather reflects. It stimulates the senses and unleashes your inner child." On cooler nights why not light the small clay fire pit for a bit more ambience. Qii house has two bathrooms and luxury handcrafted natural soaps and candles included in a luxury bathroom hamper.
Ample "boardroom" tables are internally or externally situated. A log burning wood heater is on location inside to enhance the experience.
For more info about accommodation and facilities visit the Accommodation Page.
Feel the Vibe and Come Alive!
Qii house is an out of box experience. Savor the moment in fresh mountain air, in the ancient otways eco-system, where focus is shifted to the art of living in harmony with nature's rhythm.
Get in touch or book your stay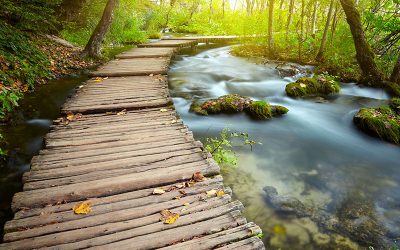 Albert Einstein once stated, 'Look deep into nature, and then you will understand everything better'. I truly believe this to be true. My fondest childhood memories were ones of me playing in and with the natural world. I was blessed to have a forest literally at my...
read more