Stylish Group or Intimate Celebrations and Exclusive Events
Not just beautiful, though – the stars are like the trees in the forest, alive and they're watching me.
– Haruki Murakami, Kafka on the shore
Qii house is a destination where the best in all worlds meet
Qii House does not only offer a unique ,stylish destination for a weekend retreat for 8 guests, but due to it's serene location within the heart of the Otways National Park it makes it the perfect hub for your intimate group get away.
Plan your function of up to 50 guests, a girls' weekend or a small meditation group…the venue is available for hire on a daily basis and for extended stays for any agenda or purpose you may dream of – Qii house is an excellent venue for:
A romantic getaway
A Celebrity Hide-away
A CEO hide-away/brainstorming event
"Off the Grid" Entrepreneurs
An Eco wedding
Exclusive events
Girls week-ends-away
Group Fitness Training
Meetings
Seminars
Team building
Corporate Retreats
An Eco Meditation & Relaxation Retreat/Yoga/Spring forest Qigong
Alternate Health Groups
Arts/writers Retreats
Work shops and Spa Cuisine classes
Nature Meditation
Special intimate group celebrations
Respite and carer groups
Natural Healing
Why not orchestrate that special intimate boutique event at Qii house:
An organic Wine & Fine Food Tasting event; showcasing local artisans fanfare
Feng Shui Fashion Show or
Host a work shop
Or stage some outdoor theatre, book reading or poetry reading under the stars
Spa Cuisine Cooking workshop
Or a Fund Raising Charity event in support of your favourite charity
Set your agendas and goals for life and become one with nature. This is a space where dreams are made in simply luxury. Heather hopes to be able to host some promotional events in the near future to officially launch Qii house, which may include a Feng Shui Fashion show or an Organic Wine-Tasting event. Heather hopes to be able to foster ongoing business allegiances within the local community.
Eco Weddings & Receptions
Dream up that unforgettable wedding experience:
Qii House Eco Meditation and Relaxation Retreat is the pristine harmonious space to set the tone of your tranquil green wedding. This hidden organic architectural gem is set in the heart of the Great Otway National Park in simply luxury and fresh mountain air. Set high in the tall timbered blue gums and abundant tree ferns in marshmallow clouds, Qii house is a whimsical vision and the perfect space to spark romance and imagination.
Spa cuisine as an indulgence
This culinary activity is not only fun, but is a healthy, intimate and cost effective alternative to dining out in expensive restaurants: Why not spark some romance in the kitchen with your favourite sparkling beverage and delight and entertain your guests on the sunset deck! Or woo your new Bride and wife! Celebrate new beginnings and new life!
Fine Food & Wine Connoisseur
Qii house is quirky, upbeat and fabulous; the perfect spot to host an organic wine tasting event and to promote local artisan produce. If you were given the task of describing the taste of the Great Ocean Road and Otway region, you'd be best to start your research at one of the state's many and varied food and wine events.
Walking and Hiking Groups
Energetic walkers and those with an adventurous spirit will relish the many hidden opportunities to explore a mecca of untapped waterfalls within the Otway Benwerrin region. It is the best kept secret and just down the road from Qii house. Why not check them out: Doing one of these walks should definitely be on your agenda. Bring your hiking gear!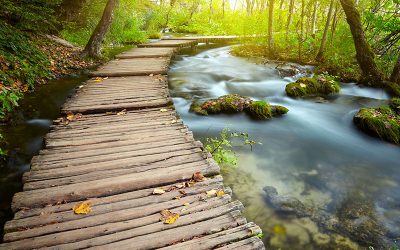 Albert Einstein once stated, 'Look deep into nature, and then you will understand everything better'. I truly believe this to be true. My fondest childhood memories were ones of me playing in and with the natural world. I was blessed to have a forest literally at my...
read more
Feel the Vibe and Come Alive!
Qii house is an out of box experience. Savor the moment in fresh mountain air, in the ancient otways eco-system, where focus is shifted to the art of living in harmony with nature's rhythm.
Get in touch or book your stay